Knock, knock! There's a big orange box at your door. Oh, to be friends with Beyoncé!
The marketing genius that is Beyoncé gifted some of our favorite celebrities with fresh gear — we mean straight off the racks, literally — from her Adidas x Ivy Park Collection. But should we expect anything less from Queen Bey? When it comes to marketing her brands, she has the game on lock!
There was the Lemonade visual album that she dropped on HBO for 24 hours.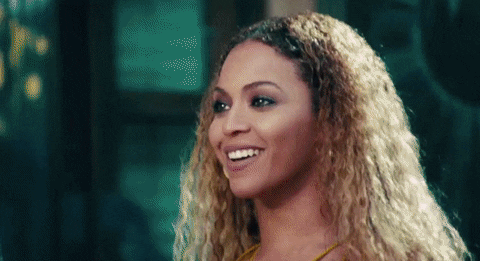 And, then there was her self-titled album that she announced overnight via Instagram.
And, we'd never forget her 2011 MTV VMAs pregnancy reveal! Heeey, Blue Ivy!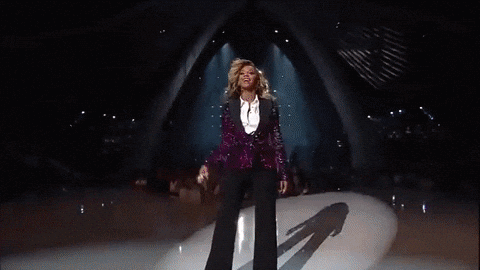 So, of course, we'd only expect the most lit promo for Ivy Park.
From Zendaya to Cardi B, Yara Shahidi, Kelly Rowland, of course, mama Tina, and more, Bey's celeb friends received the ultimate hook up. Their clothing-haul try-ons are entertaining, Bey's marketing is genius, and as we'd expect, the Bey Hive's reactions are priceless!
Shop Ivy Park
Adidas x IVY Park Capsule Collection pre-launch dropped online Friday, January 17, and will be in-store Saturday, January 18. The collection should be available in stores at Adidas, Bloomingdale's, Finish Line, Foot Locker, Nordstrom, Ssense, and Sneakersnstuff.
Check out celeb try-ons & the Hive's reactions:
1. Ready to Ship…
2. Janelle Monae
3. Cardi B
4. Zendaya
5. Missy Elliott
6. Kelly Rowland
7. Michelle Williams
8. Yara Shahidi
9. Laverne Cox
10. Rita Ora
11. Celebrity Stylist June Ambrose
12. And June Ambrose's Daughter, Summer Hope Chamblin
13. Reese Witherspoon
14. Ellen DeGeneres
15. Kendall Jenner
16. Hailey Bieber
17. Of course Bey took care of the fam! Solange got her box…
18. And, even Mama Tina!
19. Not to leave the fellas out, Bey even hooked up Quincy
20. Actress, Gabby Sidibe Reacts to Not Receiving Her Box
21. Fans React to Not Receiving Their Gifts
22.
23.
24.